Pembina Trails Newcomer's Guide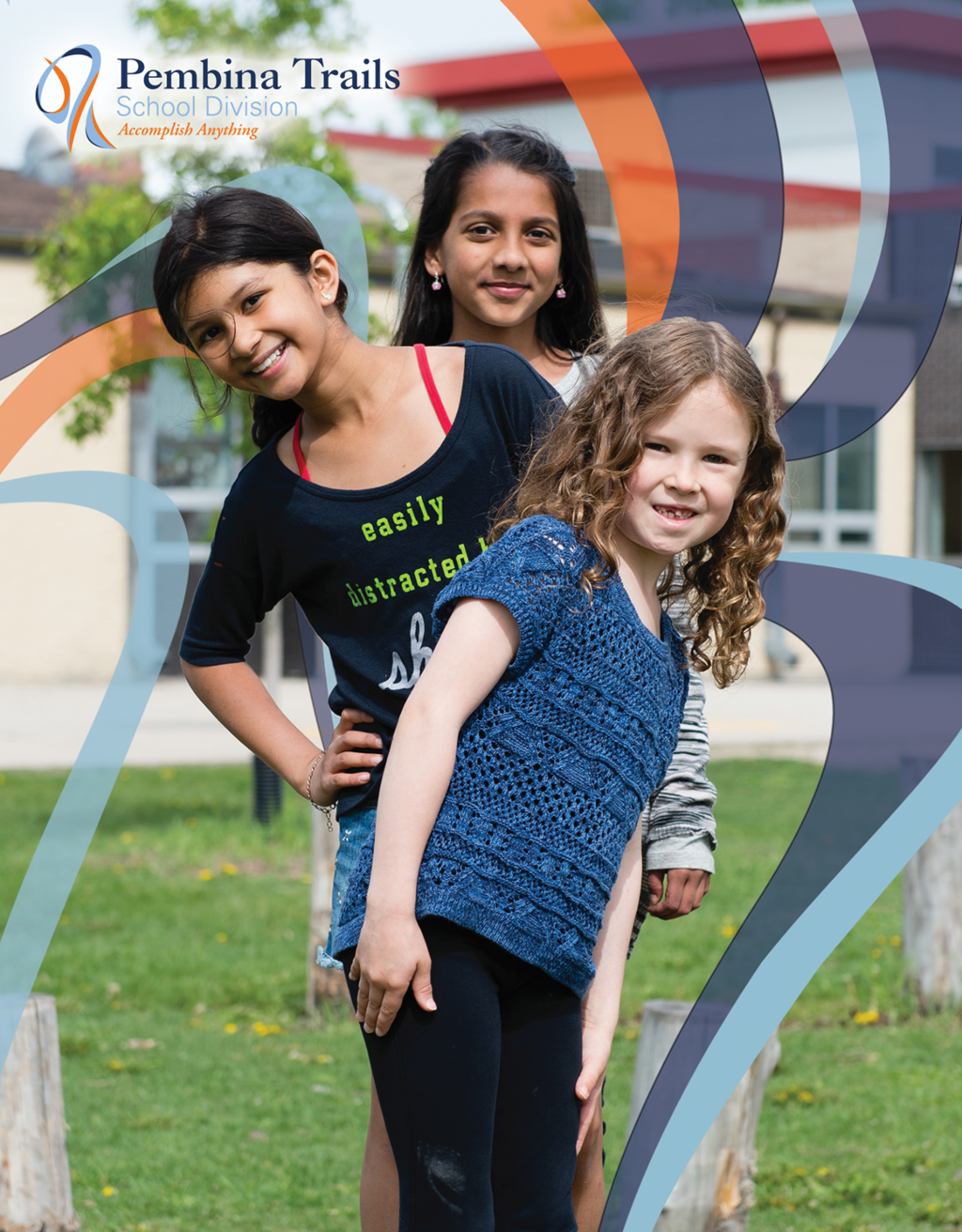 Welcome to Pembina Trails


We are happy to welcome you and your family to our safe, caring and friendly community. Pembina Trails School Division celebrates diversity. We are proud to have students from many different backgrounds in all our schools. We welcome and encourage you and your family to get involved at your child's school. Talk to your child's principal for information about volunteering, joining Parent Council and attending parent information events. About pembina trails school division Pembina Trails is a diverse and growing school division. We operate in the southwest part of the city of Winnipeg. Take a look at our map.
We believe our students can accomplish anything and are proud to support our board's three goals for student learning in Pembina Trails:
• All students will have the chance to participate in their learning at school.
• By the end of grade 8, all students will meet Manitoba's standards for literacy and numeracy. This will give them the best chance for success in high school.
• All students will graduate from high school.
Please visit the Pembina Trails website for more information about the division.
---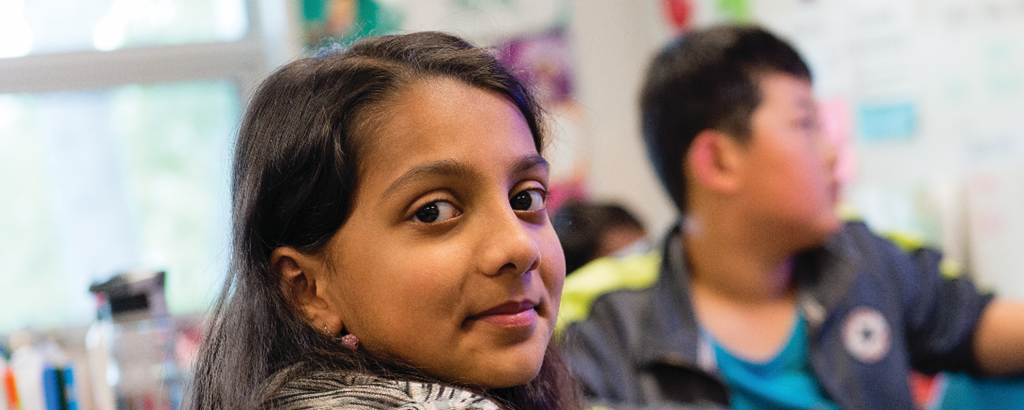 Going to School in Pembina Trails
GENERAL SCHOOL INFO
In Manitoba, children who are age 5 by December 31 begin school (kindergarten) and attend for 13 years, until completing grade 12 or age 21. All classes are held during the day. Check with your child's school for their school hours.
School Entry Process
Contact the International Student Program at 204.488.1767 Ext. 1225 to book an appointment to confirm your residence and ability to attend school in Pembina Trails. Once all documents are confirmed, you will receive a Welcome to Pembina Trails letter and a package of information to take to the school to register your child. The school decides your child's start date and process for beginning school. If you have questions, please call your school principal.
Attendance
Going to school is important. If your child cannot come to school, due to illness, appointments or other reasons, it is the parent's responsibility to contact the school. Please call the school office to tell them.
Busing
If you live more than 1.6 km from a school, parents of children in kindergarten to grade 6 apply for bus transportation. For more information, visit our Transportation page.
Lunch Programs
Fees for lunch programs pay for supervisors. Students who stay at school during the lunch hour must bring their own lunch to school.
Before and After School Programs
Schools offer a variety of sport, academic and performing arts programming, as well as clubs and activities. These vary by school and age group.
Student Responsibilities
Students are caring and respectful to their teachers and other students. If your child has questions or concerns, please speak to the teacher directly. We expect students to follow the Standard of Behaviour.
Additional Needs
If your child has specific learning needs or health care concerns, please talk to the school principal or your child's classroom teacher.
Student Assessment
Teachers prepare a report card to indicate your child's performance and progress at school. Your school calendar indicates when you will receive report cards.
Parent Conferences
Schools invite parents to meet with their child's teachers twice during the school year. It is expected that the child attends and talks about their learning. The school calendar indicates the dates for these meetings. If you wish to meet with your child's teacher at any time, please call the school or email the teacher directly.
---
Before Entering School
Kindergarten
Kindergarten information sessions provide information to parents. School registration begins in January and February. Check the school's website or call or email the school.
---


Living in Winnipeg
Clothing
Students wear clothes that are comfortable and appropriate to school. There are no school uniforms. Many students wear jeans, t-shirts and/or sweaters. Shoes must be worn at all times.
Students change into athletic clothing and footwear for physical education (gym) classes. There are separate change rooms for boys and girls. Encourage your child to bring their gym clothes home every week to wash them.
Please consider weather, comfort and activities when your child is getting ready for school.
In winter, students dress warmly for the weather conditions. If you want more information about appropriate clothing for winter, or for the wet weather and playground conditions in spring and fall, speak to your child's teacher or school principal.
Climate
Winnipeg weather is often hot in the summer and very cold in the winter. If you need to learn more about what to expect from weather in Winnipeg, please visit the Government of Canada website, or speak with your child's teacher.
Neighbourhood Immigrant Settlement Worker
Family Dynamics offers support for Winnipeg families and communities. The organization helps over 6,000 families each year. NEEDS Inc also offers support. You can contact a Neighbourhood Immigrant Settlement Worker for help.
Languages Spoken at Home
It is important to continue speaking your home language with your children after they enter school. This helps them to develop language and thinking skills and supports their overall academic success.