Cindy Nachtigall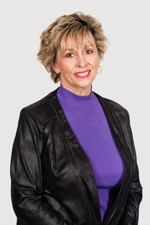 Vice-Chair of the Board
P: 204.269.3181
cnachtigall@pembinatrails.ca
Cindy has a real passion for creating accessible community programming. For more than two decades, she has worked as a community connector and family program leader for the Fort Garry/St. Norbert Healthy Child Coalition.
Cindy was honoured to be elected to the Pembina Trails Board of Trustees in 2018. She brings an informed voice and insights to the table. Her experience with educational policy development, fiscal responsibility and capital planning will be valuable in her role as trustee.
Cindy is approachable and creative in working to engage her community. She is a proud parent of three children, who are the second generation, to attend kindergarten to grade 12 in Pembina Trails. They each went on to completing post-secondary education.
Cindy is committed to helping students reach educational excellence at every age and stage. When she is not advocating for children and families, she enjoys reading, speed walking and spending time with her family and grandchildren.
Committees:
Vice-Chair of the Board
Human Resources and Policy (Chair)
Board/Association Council on Education (BACE) (Co-chair)
Pembina Trails Education Support Fund Inc.
Fort Garry Community Network Liaison