Visual Arts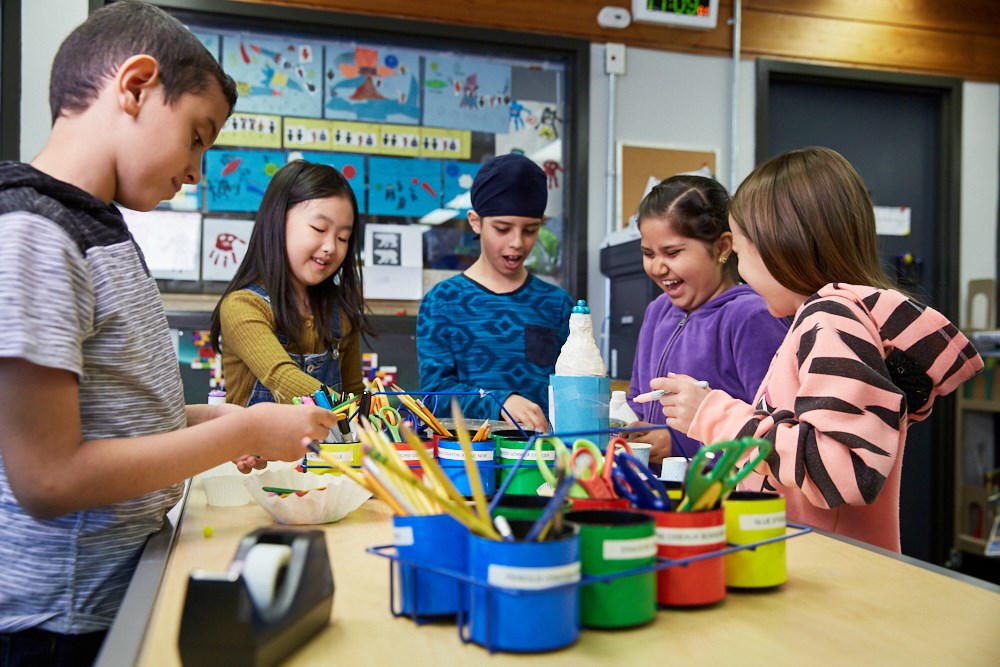 Quality-driven visual art programs thrive in our middle and high schools. In our elementary schools, we guide students through inquiry-based art making to deepen their learning in all subject areas.
Our arts programs address the four essential learning areas outlined by the Manitoba Visual Arts curriculum:
creating art and understanding art concepts and tools
creative expression in art, both as a group and individually
understanding how art reflects and influences the world around them
finding value and meaning in their own and others' artwork

Together, success in these learning areas gives our students the skills to empower them to express themselves and communicate visually.
At Pembina Trails, we also focus on teaching students about Indigenous art and developing their appreciation of storytelling, relationships and the seven sacred teachings.