Student Services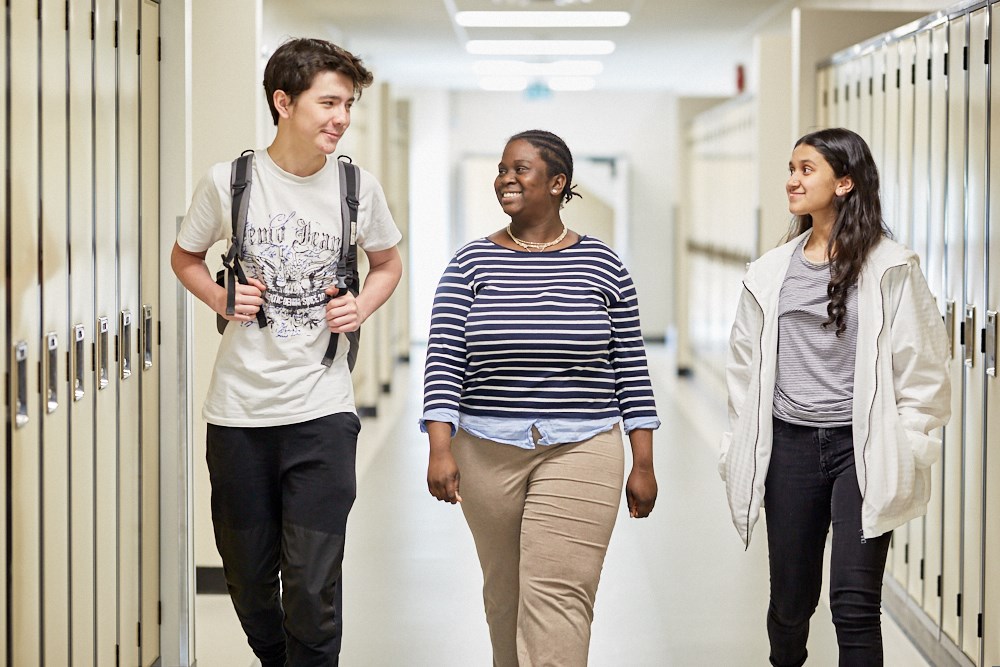 At Pembina Trails, we are committed to creating an inclusive, caring environment that helps all students to accomplish anything, no matter their individual needs.
As mandated by Manitoba Education and Training, Pembina Trails strives to adopt the province's philosophy of inclusion and follow the recommendations in the Appropriate Educational Programming in Manitoba – Standards for Student Services issued by Manitoba Education.
Appropriate educational programming starts in the classroom with the student, the students' parent(s), and the students' teacher(s). Student-specific planning is a process that guides educators in identifying student needs, providing programming supports and monitoring student progress.
The Pembina Trails Student Services team supports the educational development of students. Clinical services are provided by Occupational Therapists, Physical Therapists, Psychologists, School Social Workers and Speech-Language Pathologists. Clinicians work with school teams and parents/guardians to assist students who require support with learning, communication, behaviour, social-emotional and/or physical development.
The Student Services team supports teaching and learning by:
supporting the belief in inclusion and inclusionary educational practices;
assisting in the development and implementation of Inclusion and Appropriate Educational Programming (Policy IFC);
encouraging the use of research-based practices that meet all the needs of the child and;
coordinating and providing professional learning related to inclusive education.

Child-Centered Teams: Circles of Support
Team planning and collaboration between home and school is a critical factor in student success - and we have in place a continuum of supports to assist student learning.
All teachers have access to multiple layers of support they can call upon when needed to assist in the development of an appropriate educational plan for an individual student or group of students.