Tim Johnson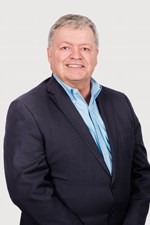 Chair of the Board
P: 204.452.1318
tjohnson@pembinatrails.ca

Tim is an active supporter of the Ward 2 communities and an experienced school trustee. He stays connected with members in the community in a range of ways as trustee, volunteer, coach and past president of the Fort Garry Community Centre. Tim has received such awards as the "Outstanding Citizen's Award for Leadership in the Community" from the City of Winnipeg and the "President's Award for Outstanding Leadership" in the Fort Garry community.
Trustees are responsible for the oversight of the day-to-day and long-term planning of school division operations. Tim believes an effective trustee is someone who has demonstrated, through past and current actions, a genuine interest in working to enhance school services within the community. He feels that sitting on the sidelines is simply not effective when serving as the community voice at the board table. Tim works with all residents to ensure that our schools offer the specific programs and services that meet community expectations.
Tim and his wife Lisa have four children who have all attended schools in Pembina Trails. With children attending schools in the division, Tim has the opportunity to meet with parents, teachers and administrators on an ongoing basis and can see current issues from all sides. As a graduate of the University of Manitoba, Faculty of Management (Honours), and an employee with Manitoba Hydro since 1987, he brings a strong background in financial and human resource management in his role as trustee.
Tim is dedicated to supporting education that provides students with the learning experiences and knowledge they need to develop their potential while in school, in order to assume their role as productive citizens entering the post-secondary world of education and the workforce.
Committees:
Board/Association Council on Education (BACE) (Co-chair)