Alicia Becker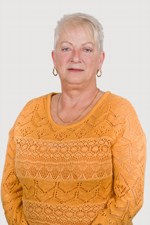 P: 431.276.4079
abecker@pembinatrails.ca
Alicia and her husband Bruce have lived in Richmond West since 1986. Each of her children attended schools in the Pembina Trails School Division from Kindergarten to Grade 12. Alicia was an independent businessperson for 28 years, running a private daycare in the area. Alicia has supported over 500 children in preparing to enter our school system.
Committees:
Threat Assessment Committee (Chair)
Finance, Buildings, Property and Transportation
Human Resources and Policy
Pembina Trails Education Support Fund Inc.