Christine Jolly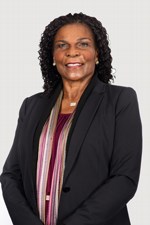 P: 431.510.1265
cjolly@pembinatrails.ca
Christine Jolly is a retired teacher. She has lived in the Whyte Ridge/Linden Woods area for over 23 years. In her leisure time, Christine enjoys going for long walks through the neighborhood and on scenic walking trails. She also loves sports, reading, listening to music, and spending quality time with her family and friends. Christine is the proud parent of four young adult children – two sons and two daughters – who all graduated from schools in the Pembina Trails School Division.
Christine is certified to teach K to grade 12 and before retiring in 2018, she spent the last 28 years of her teaching career as a dedicated educator with the Winnipeg School Division, where she made a personal decision to teach at the Elementary level because of her passion for teaching and working with students, their families, and the local community.
Christine was drawn to the position of school trustee because she wanted to bring a strong voice and classroom perspective to the board. She believes that Pembina Trails School Division should continue to support learning and focus on strengthening diversity within its schools, classrooms, staff, and administration.
Alongside her full-time teaching profession, Christine's volunteering experiences in her schools and community included, serving as a member of her school's Multicultural planning committee, working with Newcomer students and their families, teaching and supporting in EAL, initiating fundraising events for various humanitarian efforts, and being a resource to connect families to community programs. Christine also volunteers in the annual Folklorama Festivities.
Christine believes that every child has the right to a full, fair, and unbiased education and that regardless of race, ethnicity, and cultural uniqueness, all students should be given every opportunity to learn, grow, and develop to their fullest potential in a caring and loving school environment.
Christine also believes that students should be encouraged to participate in leadership positions within their individual classrooms and to explore new and specialized curricular interests in all subject areas. As a trustee, Christine will work tirelessly to ensure that the schools in the division continue to produce critical thinkers and leaders, in our community and in our province.
Committees:
Education
Fort Garry-St. Norbert Healthy Child Coalition
Pembina Trails Education Support Fund Inc.