Free Little Libraries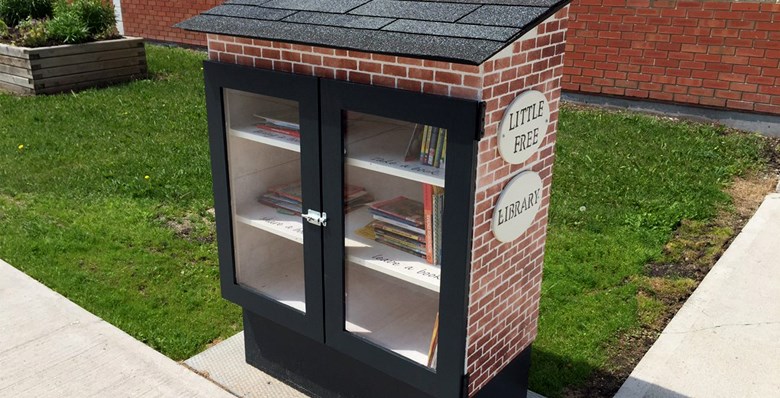 Pembina Trails School Division is proud to host over ten Little Free Libraries among our schools. Our Little Free Library program began in the spring of 2015 with the idea to promote reading and the love of books with our students and our communities outside the school walls.
The Little Free Library movement began back in 2009 in Wisconsin, USA and has become internationally recognized and adopted around the world ever since. Their mission is to inspire readers, build community and spark creativity by fostering neighborhood book exchanges around the world. Using this same principle, our school division has constructed eleven Little Free Libraries and distributed them to most of our elementary schools to bring books to all of our students. The idea is to "recycle" old books with the "Take a book, leave a book" collection motto. Our Little Free Libraries offer year round accessibility to books and help to create a rich culture of reading for our communities.