WHMIS Training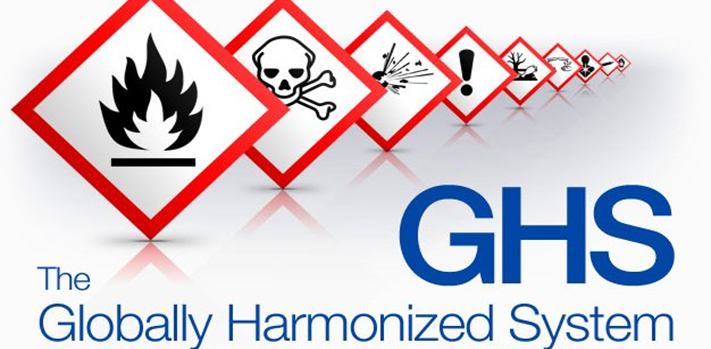 Introduction:


The GHS - WHMIS 2015 is the new federal legislation that was passed in Canada on February 11, 2015. Canada has now aligned the Workplace Hazardous Materials Information System (WHMIS) with the Globally Harmonized System of Classification and Labelling of Chemicals (GHS). This modified WHMIS is referred to as GHS - WHMIS 2015 or WHMIS 2015.

While WHMIS 2015 includes new harmonized criteria for hazard classification and requirements for labels and safety data sheets (SDS), the roles and responsibilities for suppliers, employers and workers have not changed.
WHMIS addresses Canadian workers' "right to know" about safety and health hazards posed by materials used in the workplace. The purpose of WHMIS is to protect your health and safety by providing you with important information by identifying potential hazards which you may be exposed to in the workplace. WHMIS provides information for the safe storage, handling and disposal of hazardous materials. Although the WHMIS legislation does not apply to household chemicals, when these are brought into or used in the workplace, WHMIS legislation applies.

New Online Training:
Training takes approximately 60 to 90 minutes to complete. Passing mark is 70%. Online training can be accessed at anytime, and anywhere internet access is provided. Employees may stop and start the training at any time unless they are in the process of taking their final test. The final test must be undertaken in one sitting. Once you have started you must complete the test. If you stop or can not continue the system will assign an automatic failure. If this happens, please contact the divisional Safety Officer to be re-assigned. If you are re-assigned the training, you must undergo the entire training session before you will have access to the test.
All administrators will be asked to provide a list of employees requiring WHMIS training to the Safety Officer. Employees will then be uploaded into the system and will receive an email with their username, password and a link to the training website. The username and password will be required to access the WHMIS training.

If you are not currently signed up and would like to participate in the online training please notify the divisional Safety Officer. Your name will then be uploaded into the system and a username and password will be sent to you
via e-mail.
Safety-TV Website Login Page to access training: https://portal.businesstraining-tv.com/login.aspx