Charleswood's Calvin Yong receives Province of Manitoba Teaching Excellence Award
As a Grade 8 Mathematics/Science/Health teacher, the success of Calvin Yong's exemplary teaching practices is anchored in his ability to create an engaging and safe learning environment where students feel accepted, confident, and competent.
Through cooperative games, creative whole-class activities, and Yong's unique way of leading his class to think, students are willing to take risks, share thinking, and engage in peer-teaching.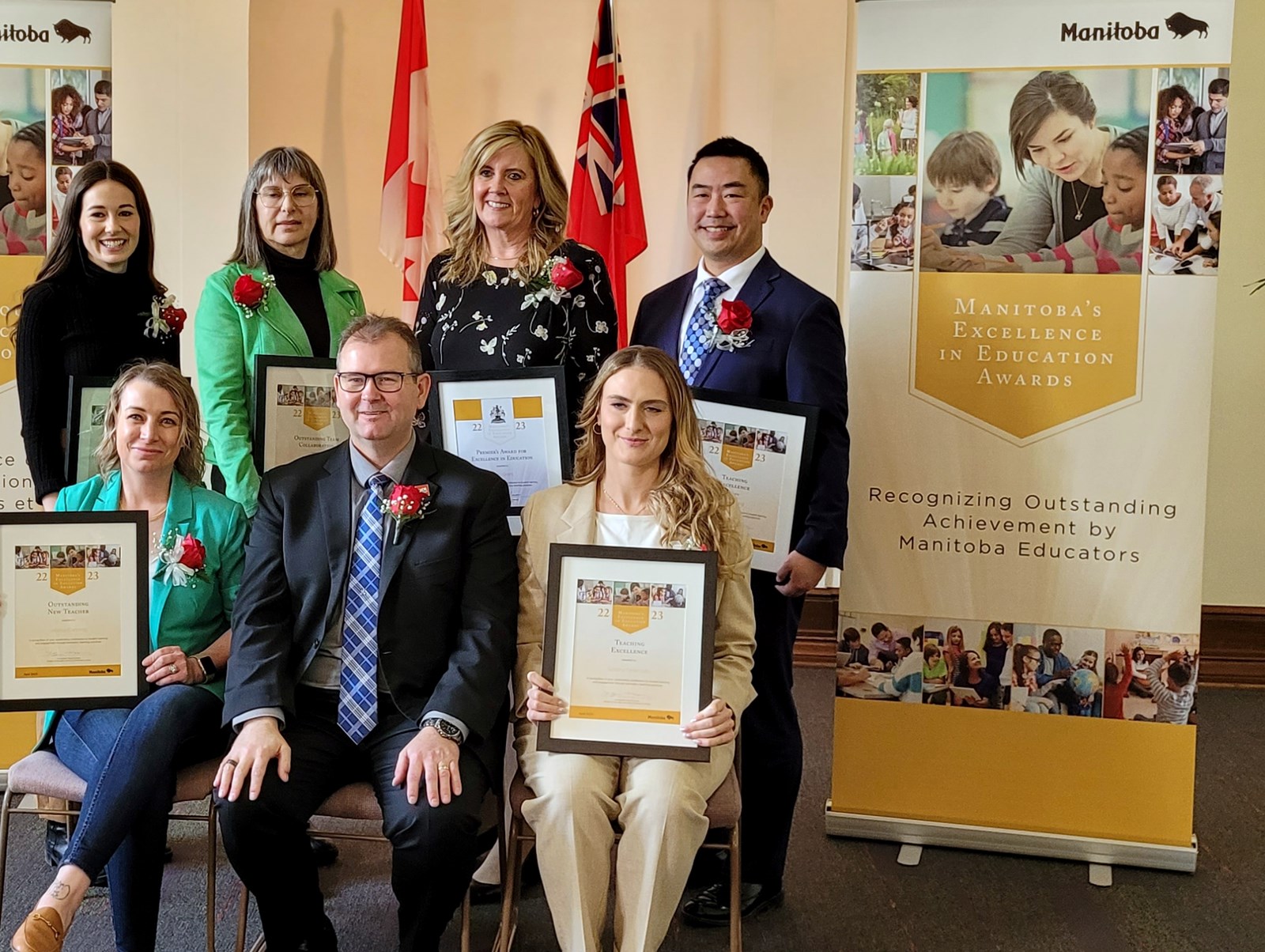 He provides a variety of hands-on, experiential, and guided inquiry learning experiences, be they in a park, at a local business, or in his workshop/lab-style classroom—which is filled with digital and analogue learning surfaces and materials. In response to students' desire to make their community a better place, Yong coordinated a rain-barrel fundraiser where proceeds—multiplied by up to 10 times through matching government agencies—went to families in developing countries.
His students also annually plan a day of activities with the residents at Riverwood Square Retirement Living. Yong has taken on many formal and informal roles. In addition to being a homeroom teacher, he is, among other roles, the mathematics support teacher, the information technology lead, a co-operating teacher for pre-service teachers, lead for national mathematics contests, and a sports coach. Yong is considered a "spirit lifter" in École Charleswood School.
His infectious energy, approachable nature, and intuitive kindness are constant, drawing students and staff into learning and into a strong sense of community.
Congratulations Calvin!
#AccomplishAnything #PembinaTrailsProud