Who We Are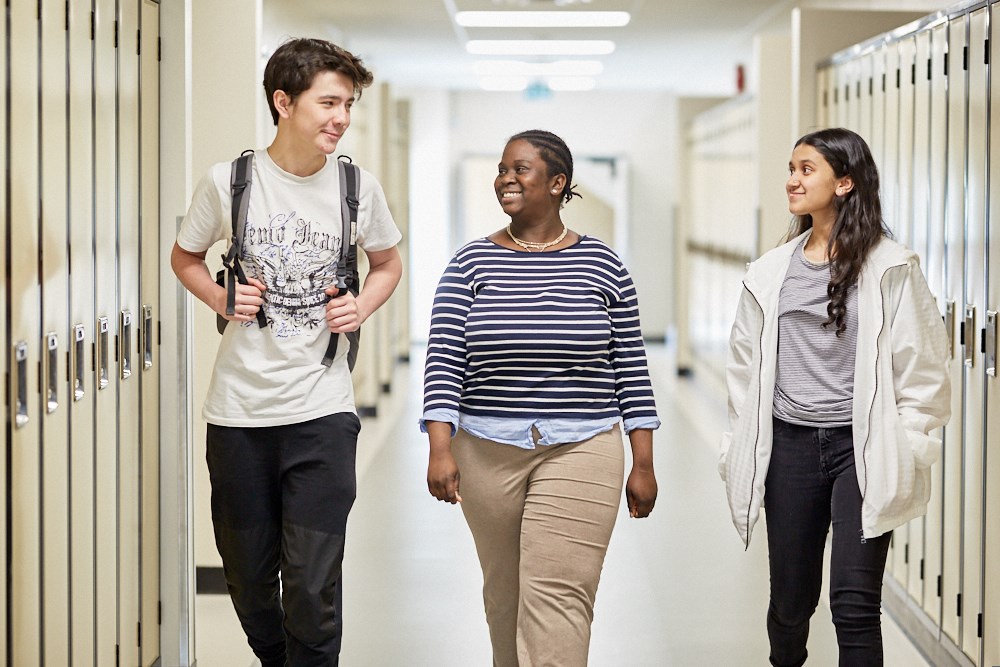 We are excited to welcome you to the newest high school – Pembina Trails Collegiate (PTC). This new 117, 000 square foot state of the art high school is the first of its kind to be built in over 50 years in English programming in the city of Winnipeg. The heart of the school is planned around a large two-storey student commons. The design includes an MPR/fitness suite and canteen that are all connected to additional learning spaces. The 4000 square foot fully glazed, two-storey library learning commons opens on to an exterior landscaped courtyard. These are just some of the architectural features that you will experience firsthand.
Your voice is so important to us, so we have engaged in community gatherings that were held on November 15, 16 and 22. We are collecting all the ideas from these gatherings to inform us in our planning process as well as the Thoughtexchange survey that was sent out to the relevant stakeholders. In addition, we will be creating advisory committees made up of Pembina Trails staff, students and community members. There is so much more to a school than bricks and mortar. It is the behind the scenes planning that creates endless possibilities for students. We will provide programming that all students can access to support their own individualized innovative pathways that are based on their passions. The program areas we will be offering are:
Compulsory Subject Offerings:
Interdisciplinary, inquiry-based learning approach to compulsory credits.
Mathematics
Physical Education
Innovative Pathways:
AP Capstone Program
Applied Commerce
Arts Education
Engineering/Industrial Arts
Languages
Pembina Trails Early College (PTEC). This pathway has a different application process. Please refer to PTEC's website for more information.
Sciences
Social Sciences
Technology Development and
Technical Vocational Education (TVE)
At Pembina Trails Collegiate our philosophy of creating individualized and innovative pathways is made possible by focusing on a whole child approach to teaching and learning through the lens of the 6 global competencies as outlined in the new Manitoba Education K-12 action plan: critical thinking, creativity, communication, collaboration, citizenship and connection to self.
We will have our course handbook available on our website in January so you can see our programs that create innovative pathways for all students.
If you have any questions or wonderings, please do not hesitate to contact us at the remote Pembina Trails Collegiate office by calling 204 489 8989 or emailing ptcollegiate@pembinatrails.ca.
We look forward to welcoming you and your family to Pembina Trails Collegiate in September 2023.