About Us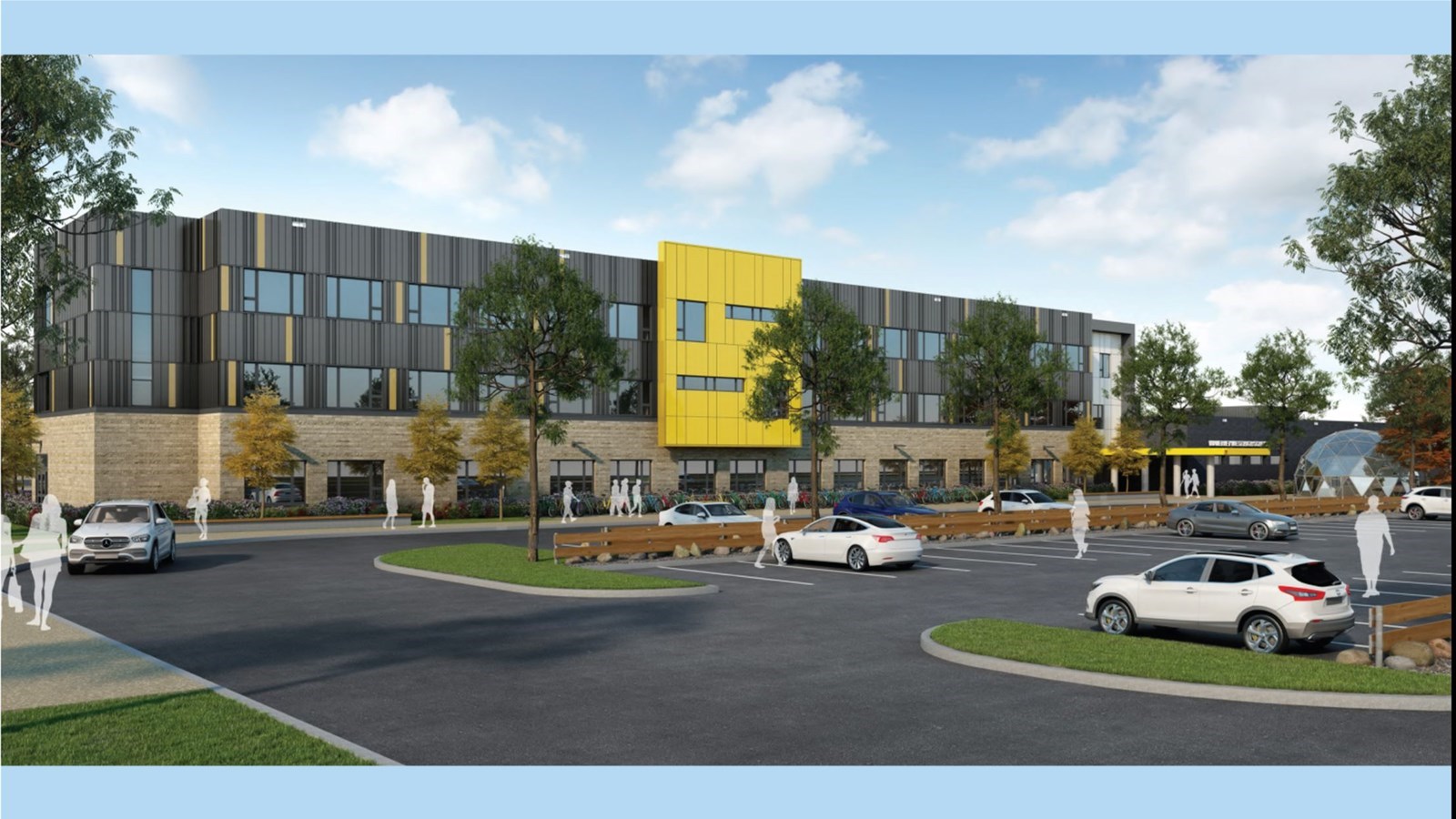 Pembina Trails Collegiate is a grade 9-12 school with an enrollment of 1000 students in the Waverley West area. Construction is underway and the school is planned to open in September 2023. It is being constructed on a single campus along with Bison Run - a kindergarten to grade 8 school for an enrolment of 800 students. Having a campus for students k-12 builds interconnectedness, and a deep sense of community and is a celebration of diversity and relationships.
This k-12 campus is privileged to be situated on lands that are steeped in rich history, located on the eastern edge of the great plains. Our identity as the Pembina Trails School Division is intimately tied to Metis history. The Natoka (Assiniboine), Nehiyawak and Annishinaabeg benefited from the life-sustaining gifts of the bison and the Pembina Trial became the major trade route of the Red River Trail system. This is important to understand so that we honour where we have come from and where we are going as a new school community.
Pembina Trails Collegiate is reimagining high school to be a place of deeper learning by creating innovative pathways for all students. As Benjamin Franklin stated, "tell me and I forget, teach me and I remember, involve me and I learn". At Pembina trails Collegiate, students will learn more than content, their learning will contribute to their own future and often to the betterment of their communities and beyond.
Close collaboration with the City of Winnipeg has allowed for significant co-location opportunities for shared services with the future next-door City of Winnipeg South Winnipeg Recreation Campus. This will allow for a whole community approach to education and recreation in the Waverley West neighbourhood. Please click here for more information.