Library Learning Commons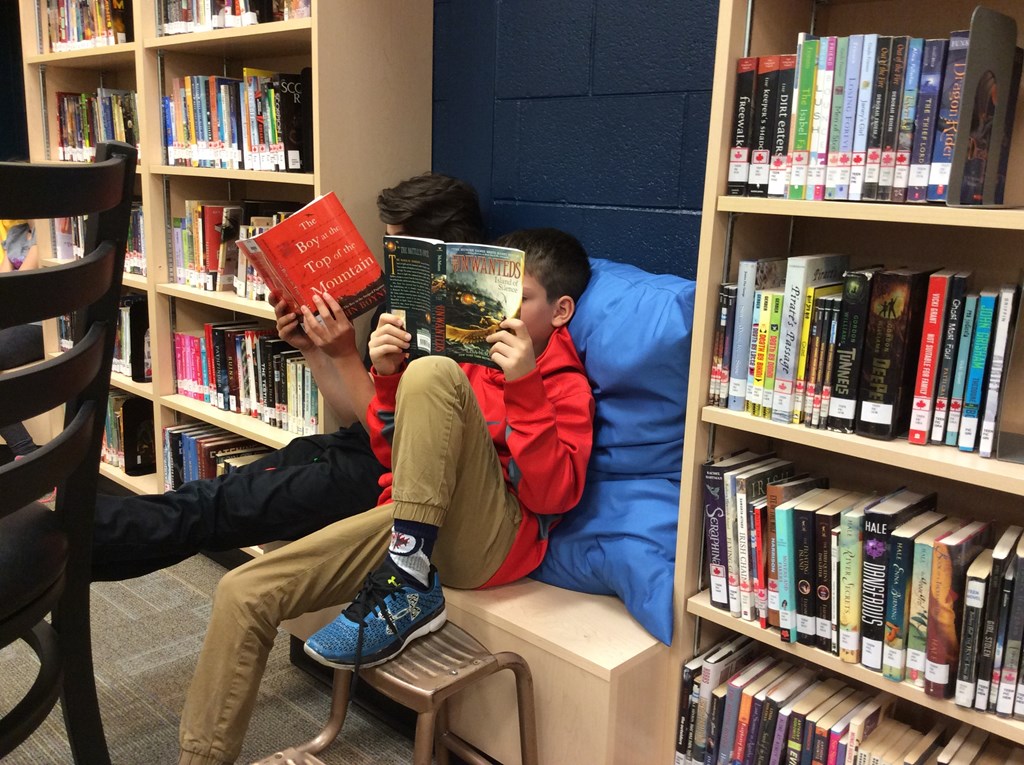 The Laidlaw library learning commons is a learning space for everyone. It is a multi-purpose, flexible learning area where staff and students are always welcome. Whole class, small group and individual learning areas allow the space to be used in a variety of ways for a variety of purposes.
The library learning commons promotes reading. All students have scheduled library periods and are encouraged to explore a wide variety of text to develop effective reading habits, attitudes and a love of reading. Students are welcome to borrow books as needed.
The library learning commons supports information literacy skills development. Students are guided in the use of technology as a source of information and to construct and share knowledge. A focus on online security, privacy and digital citizenship support the development of ethical users and producers of digital content.
The library learning commons incorporates a Makerspace area where students are invited to solve problems through hands-on exploration and experimentation. Critical thinking, creativity, innovation and playing to learn are the cornerstones of the Makerspace.