Library Renovations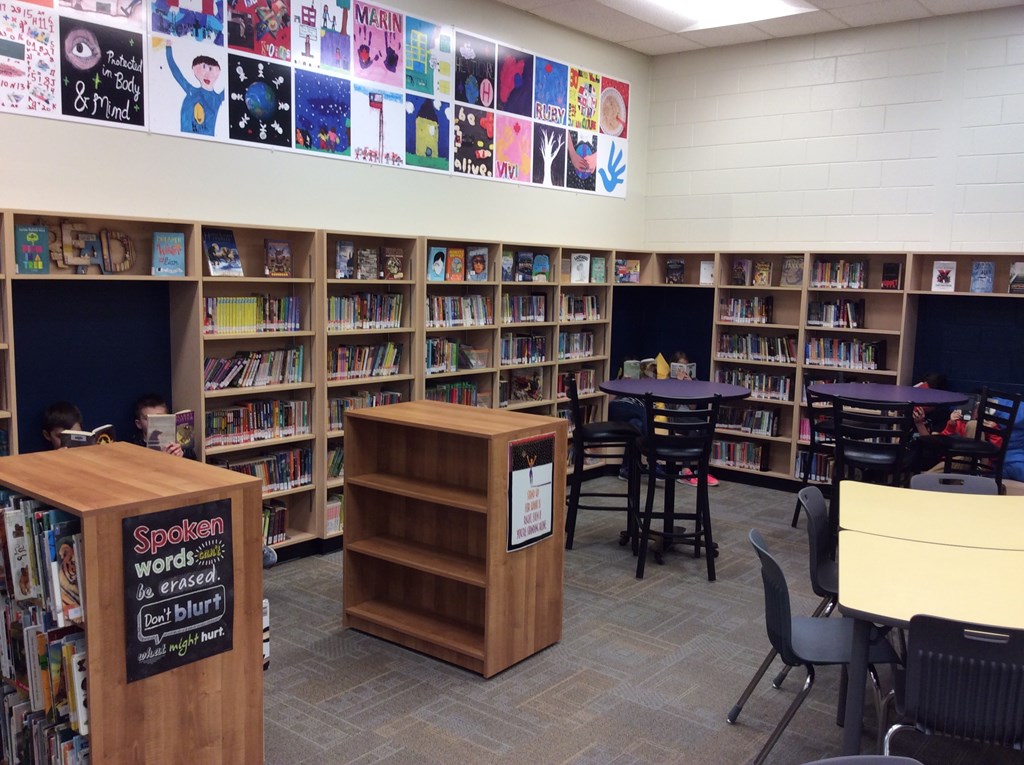 If you've been in the school lately, you'll have noticed the updated look in the library learning commons. As part of the ongoing renovation and updating of this learning space, new shelving, complete with 3 cozy built in reading nooks, has recently been added.
The renovations began with new tables and chairs that can be easily moved around to allow for a flexible learning area. We raised one of the computer stations to create a row of standing computers and had a tiered stage installed. Above the stage, an interactive projector and whiteboard create a teaching space as well as a space for performing and presenting. The tiered stage is also a popular reading area. A couch set in the corner, new carpeting and fresh new colours on the walls complete the new look.
As part of the library learning commons renovations a makerspace was added adjacent to the library space. The makerspace provides hands on learning opportunities for our students and encourages creative and critical thinking. It is stocked with building and craft supplies, electronics, robotics and a 3D printer.
There are still a few things left to do but the space has never looked better and the students love it. Don't take my word for it. Come for a visit and see it for yourself.