Quality Physical Education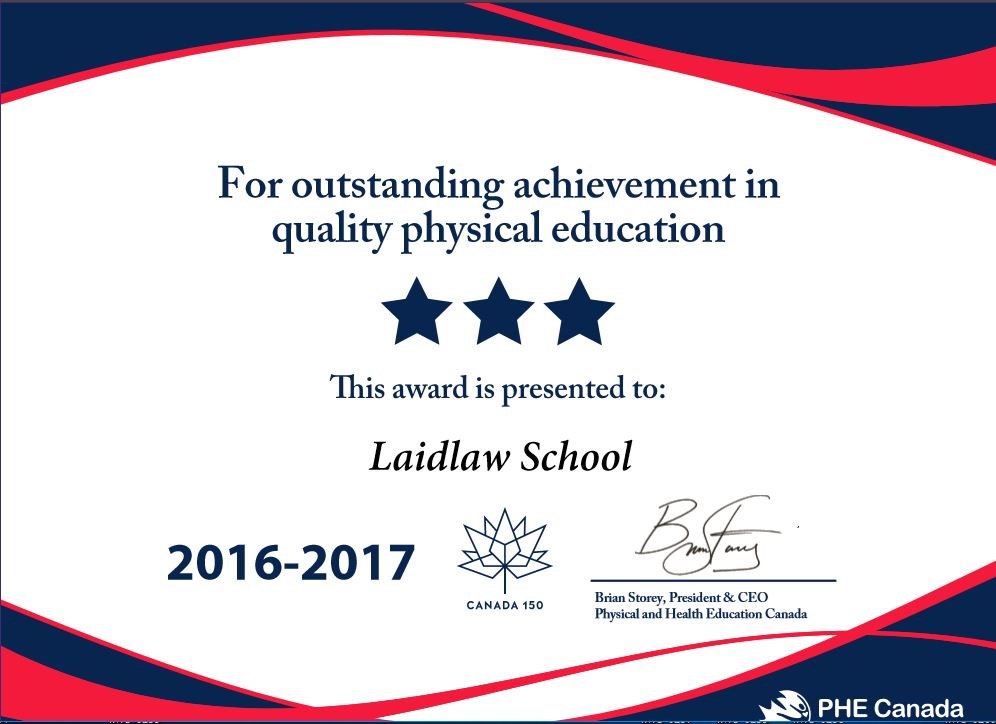 Physical and Health Education Canada (PHE Canada) has awarded Laidlaw School with the 2016-2017 Quality (Daily) Physical Education Award for our commitment to offering exceptional physical education to our school community and congratulate you on your outstanding achievement.
This award is in recognition of Laidlaw School's achievement of providing a quality and comprehensive Physical Education program that provides a foundation for the development of physical literacy; enabling students to live physically active and healthy lives. Out of approximately 15,000 schools in Canada, close to 500 schools receive this award each year, truly making our school one of Canada's leaders in physical education.