Testimonials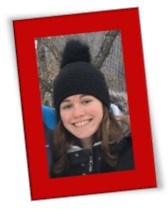 Hi! My name is Barbora. I am going to tell you about my experience in Canada in Winnipeg with the Pembina Trails School Division and their International Student Program.

This past year was wonderful and I have to tell you that it has changed my life. If you have any opportunities to go for an experience like this, just go. This is the best way to learn English, become more independent, meet new people and find your second family! :)

I lived with an amazing host family and they've made my experience the way it was meant to be. They are wonderful and we've promised each other we will stay friends forever and one day we'll meet again. We all have made strong connections and I miss them so much. I felt like I was a part of their family and this feeling is unforgettable. If anyone, they've made my experience wonderful and exceptional. We saw so many places, we did lots of stuff and had so much fun together. We went camping to Falcon Lake, we went for a day to Gimli, and for another day to the beautiful Grand Beach, we went to the centre of Canada, we tie-dyed socks, we had a couple of bonfires in our backyard (even in the winter), we went to FortWhyte Alive several times, we decorated gingerbread houses and so many other things.

I went to Shaftesbury High school. This school is really good, teachers are so nice and the students are friendly. I had friends among the other ISP students but also at the high school. I played volleyball and basketball for the Varsity girls' team. It was a great experience and make sure that if you go, join some teams or clubs at school. It'll be easier to make some friends and practice the language.

Most of the ISP activities were fun. They were perfect opportunities to get to know people from all over the world, to make some friends and just enjoy some time with other students.

Unfortunately the Coronavirus came and we all were "quarantined", so it might have seemed a bit boring or upsetting. I would say that it has made my relationship with the host family even stronger and we enjoyed spending time together. You always have to find something positive when bad times come.

I would recommend this international student program to anyone who is not afraid to learn English, travel to Canada and have fun. These 10 months gave me so much and I am so grateful I could have gone.
Barbora from The Czech Republic – June 2020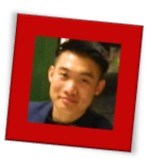 Hello folks, my name is Long and I'm here to tell you how great it has been to be an International student of The Pembina Trails program.
First off, I'm from Vietnam and I'm lucky enough to be a full-year ISP student at Oak Park High school. That means I got such a clear opportunity to immerse in a purely diverse Canadian culture. By the time I'm writing down this testimonial, it's been an incredible and unforgettable but also challenging 6 months for me here. Anyway, it's safe to say this is the best 6 months of my teenage years so far and honestly, I just gotta say I love it!
As an International student, specifically, a Vietnamese student, who had never seen snow before, being a part of this place – Winnipeg, is certainly exciting. In fact, I indeed find myself in love with the 6 month winter, the crazy and terrific Jets hockey matches or the Blue Bombers football, or just simply the fresh sweet taste of maple syrup along with hot Timmy's Coffee. Excited yet? Soon you are going to be given those great opportunities to truly enjoy what I mentioned previously in our ISP program. However, when it comes to the most impressive thing to me, I don't hesitate to say it's the world class Canadian education. I have no clue how it is in other countries but to you guys, who are from Vietnam, I assume you'll be stunned by what you are going to see. It's honestly a whole different world that you and I are lucky enough to be a part of. The modernized facilities and the extremely passionate teachers along with the outstanding extracurricular activities are the reason why I, for the first time in my life, love school so much. As a result, I did pretty well at school in the first semester as well as have my very first Canadian friends. In the second half, I'm heading for the school badminton and outdoor soccer teams and a school ping pong tournament. Chances are, let's never let them slip. :)
Lastly, I strongly recommend this program to everybody who intends to join or wants to learn more about it.
Long from Vietnam – March 2018

In Winnipeg we had the pleasure of visiting one of the program's school: we loved it, we met many of the teachers and they were all welcoming and smiling. We understand Ottavia's enthusiasm, and also her effort to leave such a beautiful and hospitable place. We will not forget the hospitality and professionalism of your program, and in particular all the beautiful activities Ottavia got the chance to experience, but above all the ability to focus on the students. Thanks again for this wonderful time that Ottavia has been able to live.
Donatella (Mother of Ottavia from Italy) – July 2017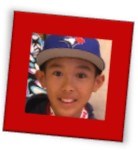 Hello my name is Hiroto. I'm 12 years old from Japan. The ISP activities every month are very fun. I love Acadia School, because the teachers are very nice, and Canadian students are friendly. The English program is very good.

In my home Sunday is a family day to be together. Winnipeg is a fun city. They have Sky Zone, Lasertopia, and bubble soccer! I went to the zoo. I saw a polar bear for the first time!
Hiroto from Japan – February, 2017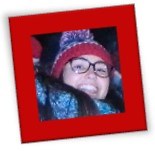 Hello, my name is Aida. I'm a 16 years old girl from Spain.
I'm here since September of 2016 and I'm staying for the whole school year. Even though I've only been here for five months, it is a dream for me. I can't even believe that I'm in a different continent, living this amazing experience.

Everything here is different from where I am from, but that doesn't meant that is worse, rather the opposite. Here, in Winnipeg, you have the opportunity to try a lot of different activities that you cannot even imagine. In my case, in only this first semester, I went tobogganing, I played and watched hockey games, I did some snow battles, I watched Blue Bombers games (football), I went to the USA , I skated on the river (even if it sounds crazy) and a lot of more new things.

Also, I had the pleasure to meet so many wonderful people that make this experience the best. I've been sharing all my days and moments with my friends (in which there are other ISP students) and my homestay family. They helped me with my English, they've been teaching me the Canadian way of life and also many different cultures from all over the world.

For me, it's a really good opportunity to explore, get to know new places and to know myself better than ever. This is something that I'm never going to forget.

My advice to all the new students that are coming here is: Enjoy every single moment and use this once in a lifetime opportunity for trying new activities and sharing them with the awesome people that surround you.

Aida from Spain – January, 2017