Extracurricular Programs
Our extracurricular programs allow the students an opportunity to get involved with the school above and beyond the regular academic program. Such opportunities include: sport teams, orchestra, theatre, dance and social clubs. Our students are encouraged to get involved in our extracurricular programs according to their own likes and desires. Follow the links below to see a number of the extracurricular programs offered at our schools in Pembina Trails.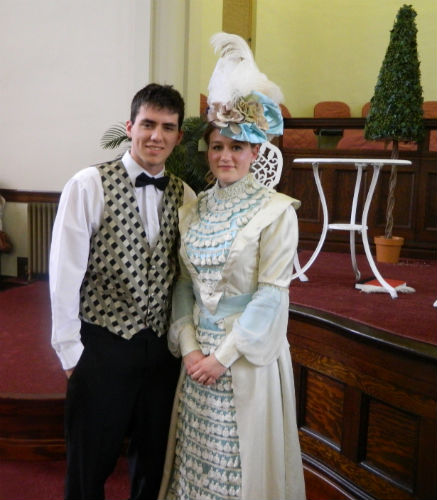 Gabriel and Emma in the "The Importance of Being Earnest"
Fort Richmond Collegiate


Oak Park High School 


Shaftesbury High School


Vincent Massey Collegiate

If you are a student interested in playing hockey at one of our schools, then please read our Hockey FAQs to find out everything you need to know regarding joining a team.