Application Process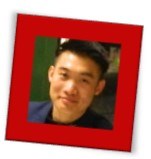 "When it comes to the most impressive thing to me, I don't hesitate to say it's the world class Canadian education. The modernized facilities and the extremely passionate teachers along with the outstanding extracurricular activities are the reason why I, for the first time in my life, love school so much." Long from Vietnam

We have moved to an online application process. For details to apply online see below.

Please apply through our online system True North. Create an account here:

Instructions on how to apply are available when following the link above, or by viewing one of the documents below.
Instructions for Parents
Instructions for Agents
During this transition period, the PDF Student Application Form and Homestay Place Form will still be available until summer 2021.
The Director will decide upon acceptance and placement of the student. Students who are accepted will receive an Acceptance Package containing a formal letter of acceptance required by the Canadian Embassy for application for a Study Permit.

All International students will live in either the Pembina Trails Homestay Program or in Private Homestay.
Students requiring a homestay family will be provided with information about the family at least one month prior to arriving in Winnipeg.
Staff will greet the Homestay Program student at the airport and provide him/her with an information package and be available to assist with all practical matters related to his/her homestay family and school.


All international students who do not live in a family through the Pembina Trails Homestay Program must live with:

1) a biological parent
OR
2) live with a family that satisfies all four of the following conditions:

A. The home must have a member of the family who is a minimum of 35 years of age and, who will assume custodianship for the international student as legal custodian.

B. The legal custodian for the international student must be a Canadian citizen or a Permanent Resident as required by IRCC Immigration, Refugees and Citizenship Canada.

C. The biological parents of the international student must complete and submit a notarized copy of the 2-page Custodianship Declaration Form IMM5646E (as required by Immigration, Refugees and Citizenship Canada). If you have trouble viewing the form in your web browser, click the downward Arrow at the top Right corner. The form will download to your computer. Save it onto your Desktop and then open it with Adobe Acrobat. (Or, if a message appears asking you to open the file in acrobat, choose that option). Type the information and Print it. On Page 1, the custodian accepts responsibility for the student. On Page 2, the parents give permission to the custodian to take responsibility for the student. Please have each form notarized by a notary/lawyer, in both countries. Both pages must be submitted to ISP office.

D. All Private Homestays must be approved by the Pembina Trails School Division. K-12 students cannot live with an older sibling only.
See FEE SCHEDULE