Homestay Program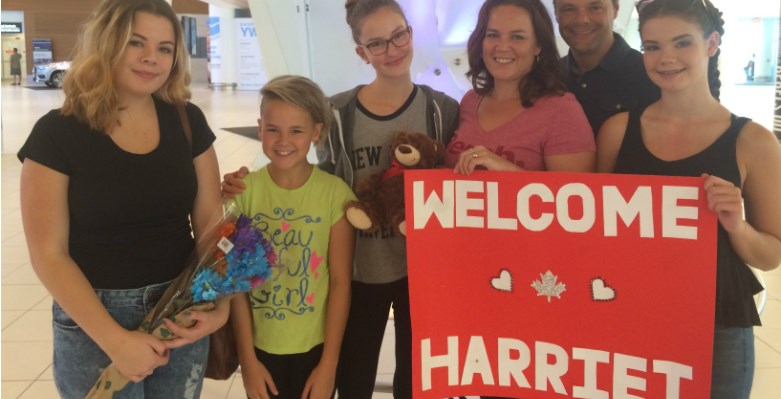 The Pembina Trails School Division is pleased to offer our international students the services provided by a very well-established Homestay Program. International students must be between 13 years and 17 years old to be considered for the Homestay Program. Students are expected to walk or take public transportation to their schools. All of our homestay families go through a careful screening process that includes a Child Abuse Registry Check and a Criminal Record Search for each adult living in the home. In addition each family undergoes a home visit by one of our Homestay Program staff members. Students wishing to be placed in our Homestay Program are required to complete a Homestay Placement form. The information provided on the form is used to match the student with their homestay family, therefore it is important that the information provided on the form be accurate.



"I lived with an amazing host family and they've made my experience the way it was meant to be. We all have made strong connections and I miss them so much. I felt like I was a part of their family and this feeling is unforgettable. If anyone, they've made my experience wonderful and exceptional."
Barbora from The Czech Republic

Students will learn about their homestay family at least one month prior to their scheduled arrival in Winnipeg. The homestay family and personnel from the International Student Program meet the students at the airport. Our Homestay Coordinator provides an orientation for each homestay family. Students and homestay families can contact our Homestay Coordinator by email, office phone and if there is an emergency by cell phone.
Students and homestay families are each provided with a copy of our Program Guidelines to assist them in understanding the expectations of the Homestay Program. Follow the link to read the complete Homestay Student Guide.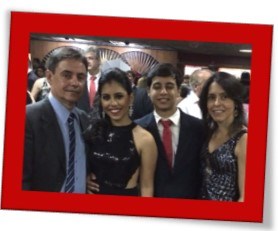 "For the dear Mark and Keri that treated Dani as a real daughter and for Kaylyn and Breanne that during all that time were kind and very sweet, thank you for your hospitality receiving and giving such a special place in your hearts for our daughter, for allowing her to be part of this beautiful family, for the wonderful moments and for accepting her as she is."
The Velame Family from Brazil
HOMESTAY PROGRAM OR PRIVATE HOMESTAY ?
International students can live in a private home with one biological parent near their child's school. A bio parent can accompany their child to Winnipeg on a visitor visa. A bio parent does Not need a local custodian for the child to attend school. The bio parent must register their Pembina Trails address with the ISP office before the child can begin classes. The bio parent must live with the child at all times while the child is in school. If this is the case, the information below does not apply.
All international students, Not living with family or friends as arranged by their biological parents, are required to live with a homestay family arranged by our Homestay Program. Only students aged 13-17 can be accepted by the Homestay Program.
Note: All international students who do Not live with a homestay family in the Homestay Program of the Pembina Trails School Division, and do Not live with a biological parent, must live in a private family home that satisfies ALL four of the following conditions:
The home must have a member of the family who is a minimum of 35 years of age and who will assume custodianship for the international student. The student and family must live in the Pembina Trails School Division. K-12 students cannot live with an older sibling only.
The custodian / adult responsible for the international student must be a Canadian Citizen or a Permanent Resident as required by IRCC - Immigration, Refugees and Citizenship Canada.
The adult responsible for the international student is responsible to complete and submit a notarized Custodianship Declaration, as required by IRCC - Immigration, Refugees and Citizenship Canada.
All accommodations arranged independent of the Pembina Trails School Division must be approved by the Pembina Trails School Division.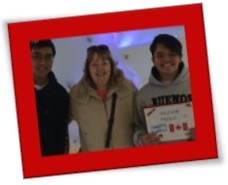 "I just wanted you to know what a pleasure it has been hosting the three students we have here now. Matheus from Brazil, Branko from Argentina and Timmy from China. Not only do Lance and I get along with all three boys, but they get along with each other like best friends. They truly are a part of our family. All three boys are so kind, funny, smart, thoughtful and considerate. Each one brings a different perspective on things."
"We have done many activities with them this year. We took them to the Manitoba Airshow, which I think was a highlight of their time here. They loved ice fishing, as they had never been on a frozen lake or even been fishing. None of them have been to a baseball game before so we're taking them to see the Winnipeg Goldeyes play."
"Thank you for all the work that you and your team put into finding the right match for students and host families." The Simundson family from Winnipeg