Hockey FAQs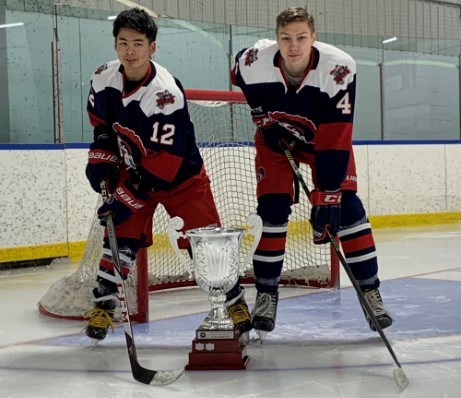 Q. I would like to play hockey in Winnipeg, will I automatically be placed on the team at the school I attend?
A. Hockey is a very competitive sport in Winnipeg. There are many students who would like the opportunity to play on our teams. Therefore, try-out sessions are held every year in September to determine who will be on the team. There is no guarantee you will be on the school team.
Q. What if I don't make it on the team at my school, is there still an opportunity to play hockey somewhere else?
A. Yes, there are a number of community hockey teams ranging in ability from advanced to beginner.
Q. How will I get to and from practice, games, and tournaments?
A. Arrangements are often made with homestay parents, other players and other players' parents, etc. It is ultimately up to the player to make these arrangements.
Q. Will hockey equipment be provided for me, or do I need to bring my own?
A. All hockey players are responsible for providing their own hockey equipment.
Q. What can I expect to pay per year to play hockey at the school or on a community team?
A. There are many costs involved with playing hockey, such as: registration, uniforms, tournament fees, transportation, equipment, etc. The exact cost will depend on the team you play with. Expect to pay anywhere between $1,000 - $2,500 per year to play on a team.
Q. What is the Hockey Academy at Shaftesbury High School?
A. The Hockey Academy is designed for athletes who are interested in gaining knowledge and developing their skills and attitudes to support their passion for the game of hockey. Follow the link above to see what the program has to offer.
Q. Do I need to try-out to attend the Hockey Academy at Shaftesbury High School?
A. You do not need to try out to join the hockey academy as you would with joining a team. However, you need to have basic skills to participate. Total beginners cannot attend.
Q. What is the cost of the Hockey Academy at Shaftesbury High School?
A. The cost to attend the hockey academy is $650 per year.