Athletics
Arthur A. Leach provides many opportunities for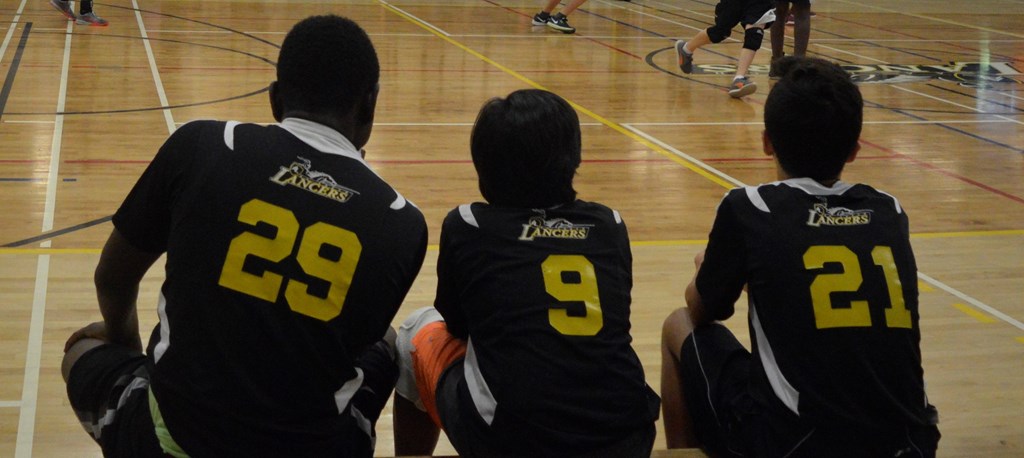 students at all levels who wish to participate in a particular sport or activity.
Intramural sports program is offered to all students during the lunch hour. A variety of activities are available on a rotational basis such as, volleyball, basketball, soccer, dodgeball, and more. Each grade is invited to participate in intramurals on the following days:
Grade 5 & 6- Monday's
Grade 7- Tuesday's
Grade 8- Wednesday's
Grade 9's.- Friday's
Our grade 5 students have to opportunity to run cross country in the fall, and outdoor track and field through the spring.
Our grade 6 students have the same opportunities with the addition of friendly volleyball and basketball tournaments that take place in the fall and winter. Practices for these teams take place on Friday's at lunch hour.
Our grade 7 to 9 students have several inter-school opportunities as the divisional leagues begin in grade 7. These school teams have a coach and follow regular practice and competition schedules. We have school teams for boys and girls in cross-country, volleyball, basketball outdoor track and field, and badminton. Some additional opportunities may be offered depending on the school year and coaches available.
See the school athletics calendar for more details.