Pembina Trails Board of Trustees Approves 2023-2024 budget
At the board meeting on March 23, 2023 our Board of Trustees finalized and approved the 2023-2024 budget.
See the infographic and spreadsheet below for more details.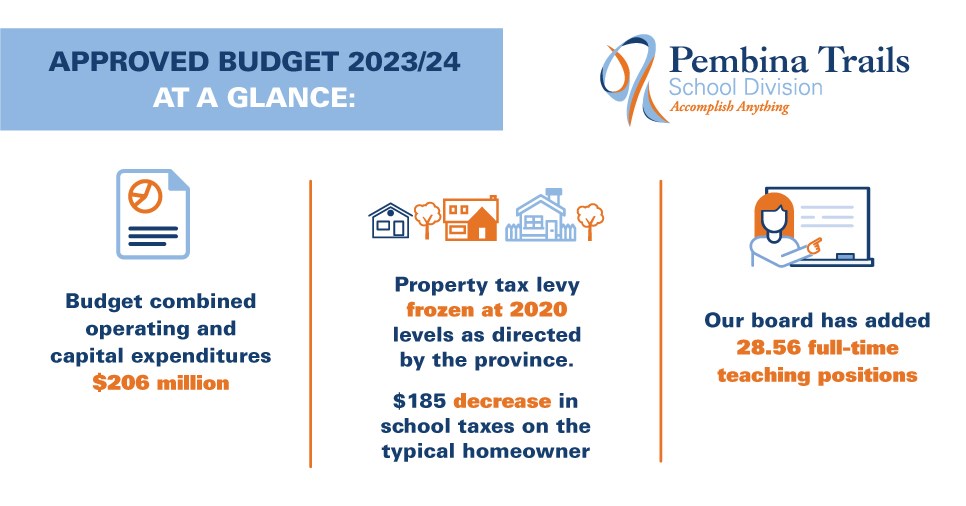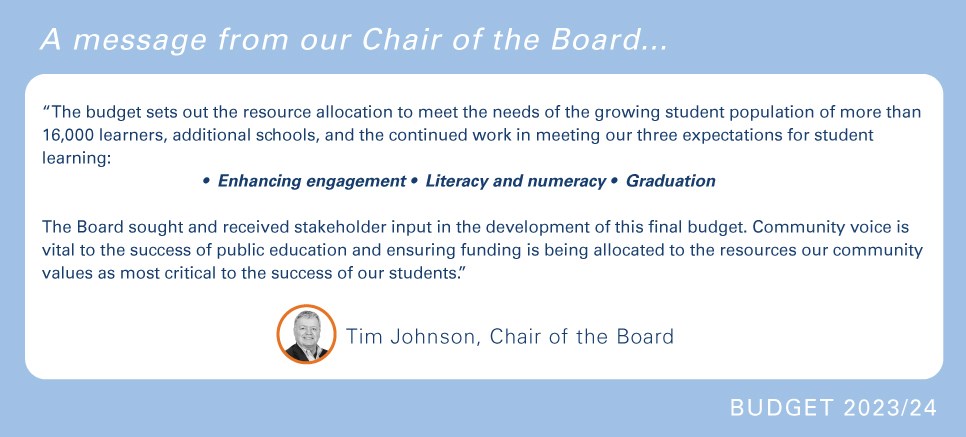 Budget combined operating and capital expenditures $206 million.
Property tax levy frozen at 2020 levels as directed by the province. A $185 decrease in school taxes on the average homeowner.
Increase in combined operating and capital expenditures $10,740,727 or 5.5%.
Our Board has added 28.56 FTE teaching positions.
We are excited to continue to support Pre-K early learning needs through our summer programming (Ignite 3) for the 2023/24 school year.
Funding sources
The main source of financial support comes from the province. The current provincial directive does not allow our board to raise additional funds through local property taxation. In lieu of raising local property taxes, the province is providing a Property Tax Offset Grant (PTOG) in the net amount of $6,889,658.
Spending increases
Pembina Trails continues to experience rapid enrolment growth. While funding does not match enrolment growth nor address increasing fixed costs and anticipated salary settlements, we have been able to maintain K to 8 class sizes, in particular, and add 28.56 teaching positions.
Bison Run School, in its first full year of opening will continue to grow in enrolment and staffing. New teaching positions for Pembina Trails Collegiate are also in budget for the anticipated opening in September 2023.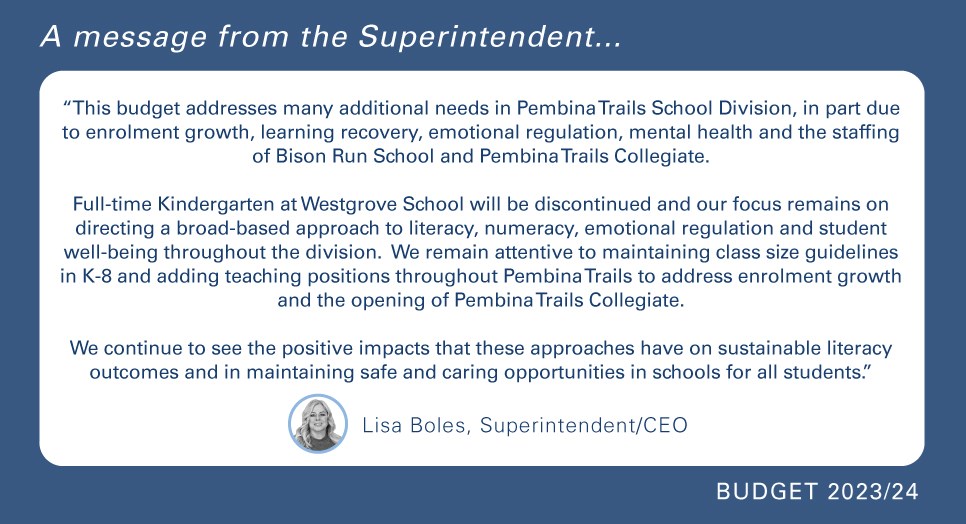 For more information or to set up an interview with our Chair of the Board, please contact: James Loewen | jaloewen@pembinatrails.ca | 431.317.1166