Presenting this year's Governor General Award winners
Governor General Award Winners
Congratulations to our Governor General's Academic Medal Winners. These medals are awarded to the students graduating with the highest average from a high school. In 1873, Canada's Governor General Lord Dufferin created the medal to encourage academic excellence. Former medalist includes Pierre Trudeau, Tommy Douglas and Gabrielle Roy.
On behalf of our Board of Trustees and Senior Administration team, we would like to congratulate these outstanding graduates. Your future is bright, and we look forward to watching what you will accomplish in the years to come.
Our Pembina Trails 2022 Governor General's Academic Medal Winners are:
Pembina Trails Alternative High School: Jayden Beardy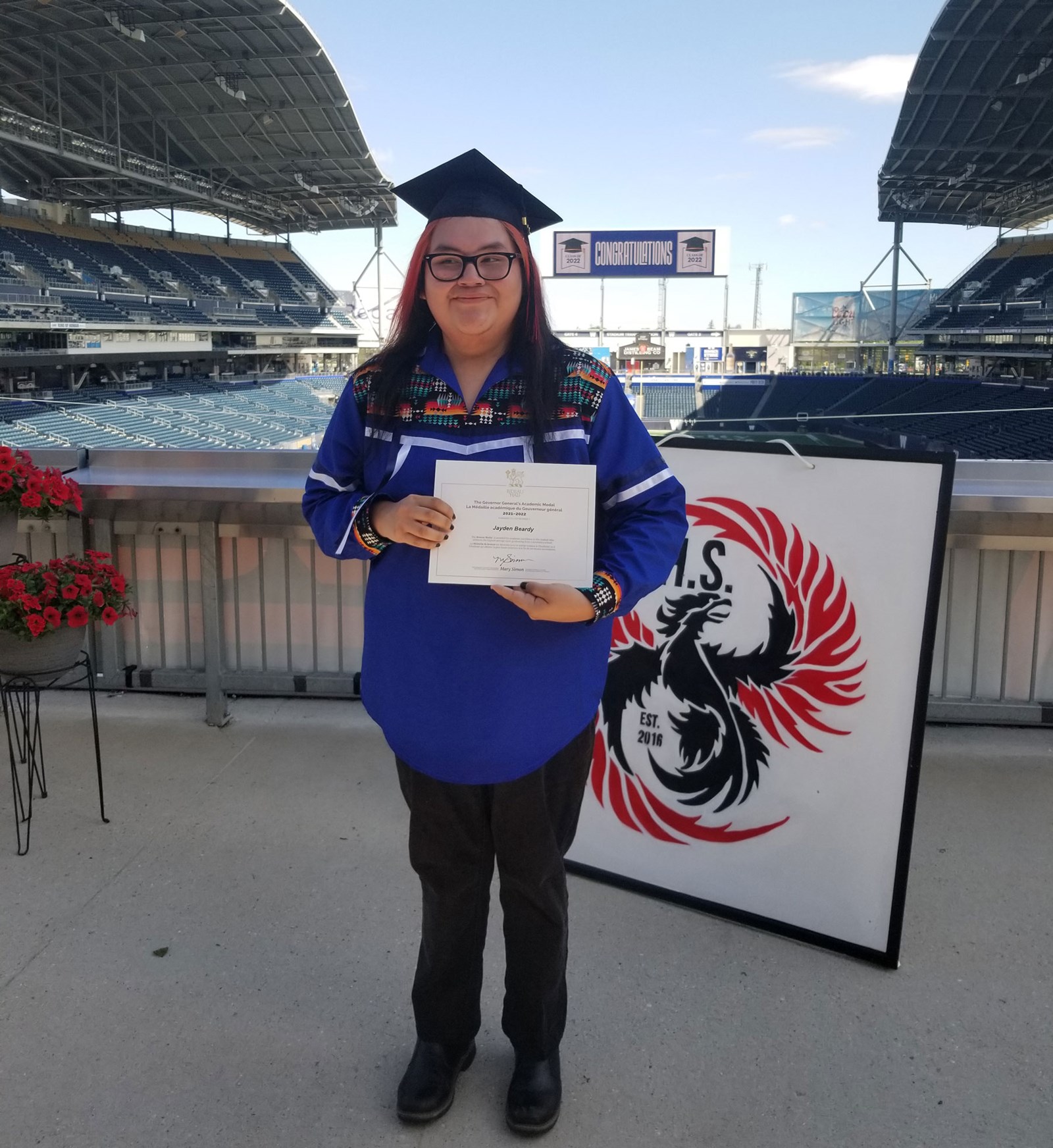 Jayden Beardy has been accepted to the University of Winnipeg for fall 2022 where he will begin his first degree completing his teachable subjects. Upon finishing his first degree his plans are to attend Yellowquill University College to pursue First Nations based teaching with high school students. Congratulations Jayden, we are so proud of you!
Fort Richmond Collegiate: Rose Zhang

Rose Zhang is an exceptional student who consistently demonstrates academic excellence in all areas. She is a gifted musician and has a black belt in Karate. She has been accepted to the University of Cambridge, in the UK, where she will attend as a choral scholar beginning this fall. She will pursue her studies in Education and Psychology.
Shaftesbury High School: Kayla Babiuk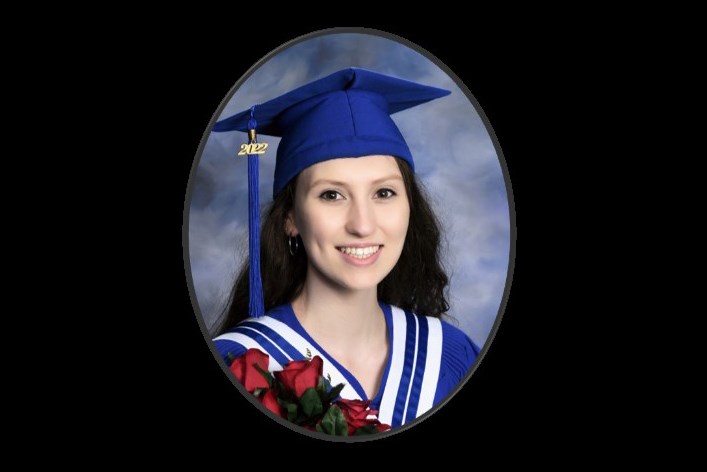 Kayla's passion is in performing art. She is an incredible teacher and mentor for her peers in and out of the school community, especially in the area of musical theatre. She plans to pursue post-secondary education at the University of Manitoba, Faculty of Science, while being the assistant director of a local theatre company! We wish Kayla all the best in her future!
École secondaire Oak Park High School: Paige Andrusko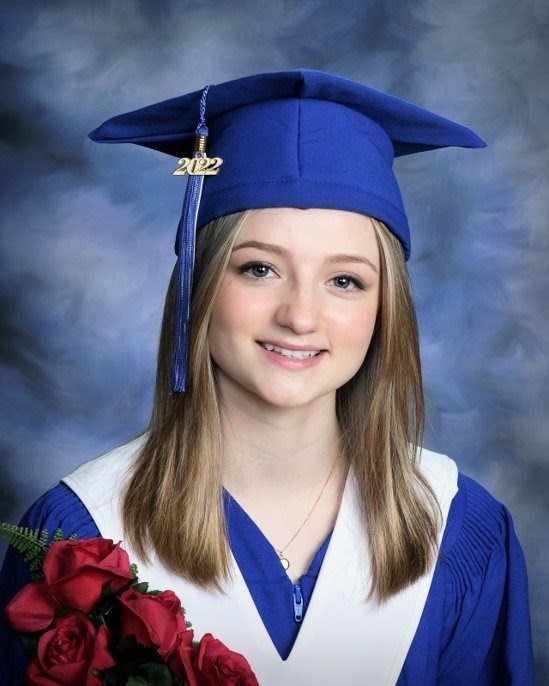 Paige Andrusko embodies what it means to be kind, generous and giving. She is an extremely dedicated, hardworking student who has been on the honour roll all four years of high school. She is also very involved in the school as co-chair of the Sources of Strength committee, a peer tutor, and a member of many other Student Council committees. Paige is attending McGill University in the fall and plans to pursue a career in the field of science.
Institut collégial Vincent Massey Collegiate: Angela Jiang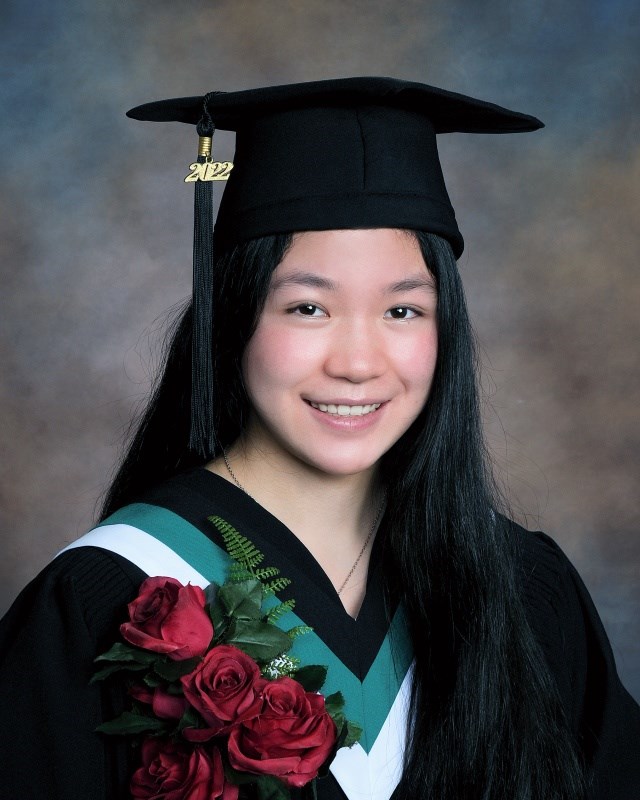 Angela Jiang is graduating with a total of 36.5 credits and a remarkable average of 99%. In addition to her impressive academic record, Angela has made admirable contributions to her school and community through volunteering her time with Key Club, Peer tutoring, the Winnipeg Optimist Athletics Athlete Committee and has been an active participant in the Duke of Edinburgh Award Program. She has also trained and competed in track since grade 7 and has attended Chinese language classes at the Manitoba Academy of Chinese Studies for many years, learning Mandarin as a third language and embracing her Chinese heritage.
Angela has chosen to enter the Faculty of Biological Sciences at the University of Manitoba and pursue studies in Medicine. We wish her every happiness and success in the future.