Winnipeg Police Service is hosting a presentation on Online Safety on Thur Oct 6 at 6:30 PM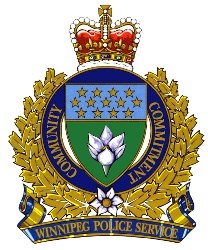 Greetings to all, 2022-09-21
The Winnipeg Police Service is pleased to invite parents and caregivers to a virtual presentation on the topic of Online Safety.
The Online Safety presentation was initially designed for students, but modifications have been made to address the many concerns that parents and caregivers should have with respect to children accessing the internet.
This safety presentation will be hosted on October 6th, 2022 at 6:30 PM.
The presentation will be provided via Zoom, (an online audio and web conferencing platform) and will run between 45-50 minutes, followed by a question / discussion period.
Signing into the presentation is quick and easy, simply click on the link listed below 5-10 minutes before the scheduled presentation and our host will provide you entry.
Join Zoom Meeting
https://winnipeg.zoom.us/j/99299472472?pwd=dyttTTdEUm9oemFnWDFxaUs3dGZGUT09
Meeting ID: 992 9947 2472
Passcode: 728576
This presentation with be moderated by a member of the Police Service, who will ensure some time is reserved for a question and answer session at the conclusion of the formal presentation.
If additional follow-up questions arise, the School Resource Officer(s) assigned to your school would be happy to engage with the participants.
Social Media Platforms
It should be noted that this parent presentation will be simulcast on Facebook live, Twitter and Instagram live, to ensure ease of access to the material, however, only participants signed into the zoom platform will be able to ask questions.
Parents or caregivers who are unable to take in the presentation on the above noted date and time, should know that a recorded version will be posted on the Winnipeg Police Service web page, for a period of thirty days. The link for the recorded session will be distributed to parents through the School Division, at a later time.
The Winnipeg Police Service is also pleased to announce the following virtual sessions to be hosted over the next few months.
October 12, 2022
Online Safety -designed for elementary, middle years and Grade 9students.
November 8th, 2022
Anti-bullying - designed for elementary and middle year students.
December 1st, 2022
Drug Awareness – designed for later years elementary, and Grades 7 to 9 students
ZOOM INSTRUCTIONS
Open the link that is provided – a pop up to open zoom meetings may or may not open(refer to attached instructions) at the top
If it opens:
click cancel and then click launch meeting
The pop up will open at the top of the screen, click cancel again on the pop up and near the bottom click on Join from your Browser
If the pop up doesn't open at the top
click launch meeting and the pop up will be at the top, click cancel and then proceed to join from browser at the bottom