Open House 2023 Presentation & FAQ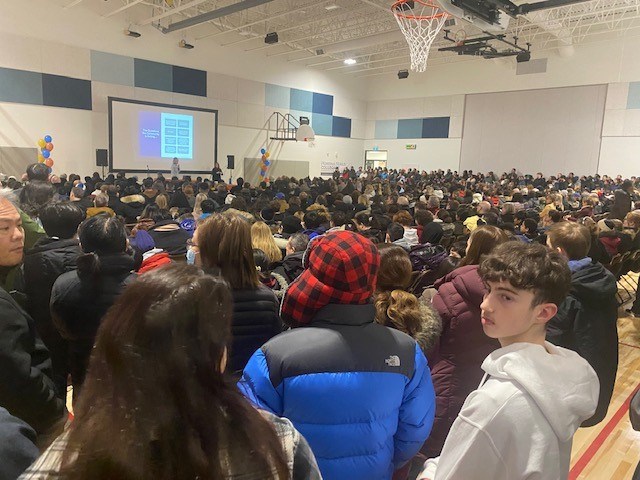 A full house! Thank you for your support.
If you were not able to make the open house please click here for the presentation and click here for the Frequently Asked Questions guide we have created. We held our open house at Bison Run School who were kind enough to host this event in their gym and mpr on Tuesday, February 7th, 2023.
The presentation provides an opportunity for you to learn about Pembina Trails Collegiate's philosophy of creating individualized and innovative pathways. We spoke about our whole child approach to teaching and learning through the lens of the Circle of Courage and the six global competencies (critical thinking, creativity, communication, collaboration, citizenship, and connection to self), as outlined in the new Manitoba Education K-12 action plan. We discussed our interdisciplinary approach to learning, inquiry, and student-guided education. We presented up-to-date drawings and decisions about programming that we have made thus far through input from our community gatherings and major stakeholders, such as families, students, community members, colleagues, and board members.